SEARCH FOR INVESTORS
The LINCE CORPORATE team of professionals has vast experience in the management of corporate sales and mergers.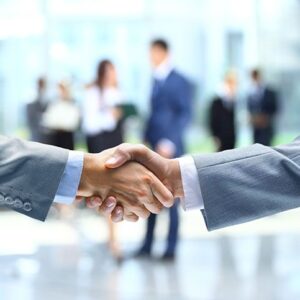 If you are intending to sell your company, we will provide you with all the tools to ensure a successful deal, including the comprehensive management of the entire process from the valuation of your business to the closure of the transaction with the buyer.
We at LINCE CORPORATE believe that every process involved in a sale is important and, as such, we conduct them in the strictest confidentiality, working thoroughly and discretely at all times.
Partnerships and mergers
In these difficult times, it is often hard to find financing for purchase and sale transactions, hence entering into strategic corporate partnerships or mergers becomes an interesting option.
Our job is to find the right company by mediating with potential partners, who are often competitors.
Moreover, we promote agreements with share transactions/exchanges, draft collaboration protocols and agreements, which enable us to join forces and take advantage of business synergies.
We mediate between consultants in an objective manner in order to promote the execution of agreements.
Our services are global; the structure of our work methodology consists of phases, with realistic timeframes geared to the specific needs of each company.
LINCE CORPORATE would like to become your trusted partner in order to sell your company or find you partners. We guarantee you a professional brokerage service in the execution of your mandate.
We have a comprehensive network of contacts, both in Spain (including the Balearic Islands and the Canary Islands) and abroad, as we are an active member of IBBA (International Business Brokers Association) and we belong to CFIE (Corporate Finance in Europe), networks of independent advisors specialising in M&A processes.
Furthermore, we hold partnerships and work in close proximity with major Investment Funds and Venture Capital Funds with which we conduct a detailed assessment of our clients´ investment proposals, so if there is a potential buyer or investor for your company out there, we will find them.
The following factors are of particular importance in sale processes:
1
The valuation of the business
2
The negotiation phase between the buyer and the seller
3
The consolidation of the key aspects for closing the deal
Methodology
Sale of companies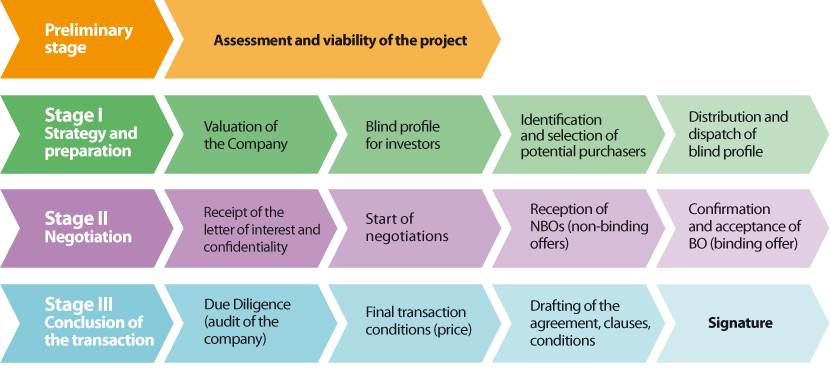 DO YOU NEED TO SELL A COMPANY?
WE HELP YOU ACHIEVE YOUR GOAL
We are experts in national and international transactions